• We have a product warranty, care and maintenance library resource for your convenience that can be read and downloaded from this page. Please let us know if you have any questions about our products or services.
• Please read the information below (along with links to manufacturer's websites) to find out how to care for your product.
GENERAL GLASS CARE & MAINTENANCE:
For complete instructions, click here
The following are things to DO:
• DO clean glass when dirt and residue appear
• DO use a mild, non-abrasive window cleaning solution (as recommended by manufacturer)
• DO be aware of and follow the glass supplier's specific cleaning recommendations
• DO watch for and prevent conditions that can damage the glass
• DO exercise special care when cleaning coated glass surfaces
The following are DON'T:
• DO NOT use scrapers of any size or type for cleaning glass
• DO NOT allow dirt and residue to remain on glass for an extended period of time
• DO NOT allow water or cleaning residue to remain on the glass or adjacent materials
MIRROR CARE & MAINTENANCE:
For complete instructions, click here
Care should always be taken to avoid getting the edges of the mirror wet with any liquid or substance. This can result in damage to the mirror edges, commonly called "black edge". Should mirror edges become wet, they should be dried off immediately
The very best and safest cleaner for a mirror is clean, warm water used with a soft, lint-free cloth. Wring all water from the cloth before wiping the mirror. Dry the mirror immediately with a dry lint-free cloth. *Sprayway Ammonia-Free is a great cleaner available at Home Depot.
Don't use commercial mirror cleaners that contain ammonia or vinegar on the edges or backing of mirrors.
Please click on links below for care and warranty information


C.R. Laurence

Cardinal 10 Glass Sealant
Care & Maintenance / Warranty link here
Product Registration link here
Cardinal Showers
DO NOT spray water directly at shower enclosure – Cardinal Showers are designed to prevent leaks under normal shower conditions. Excessive water pressure or directing the shower spray directly at the door do not represent normal shower conditions and can result in leaks.
Warranty link here
Care & Maintenance link here
Do's and Don'ts link here

Breezway North America:
Care & Maintenance download link here
Warranty link here

CRL Shower Hardware
Warranty download link here
Care & Maintenance download link here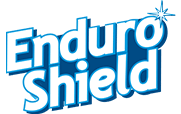 Diamond Seal Glass Sealant
(EnduroShield)
Care & Maintenance link here
Product Registration / Warranty link here